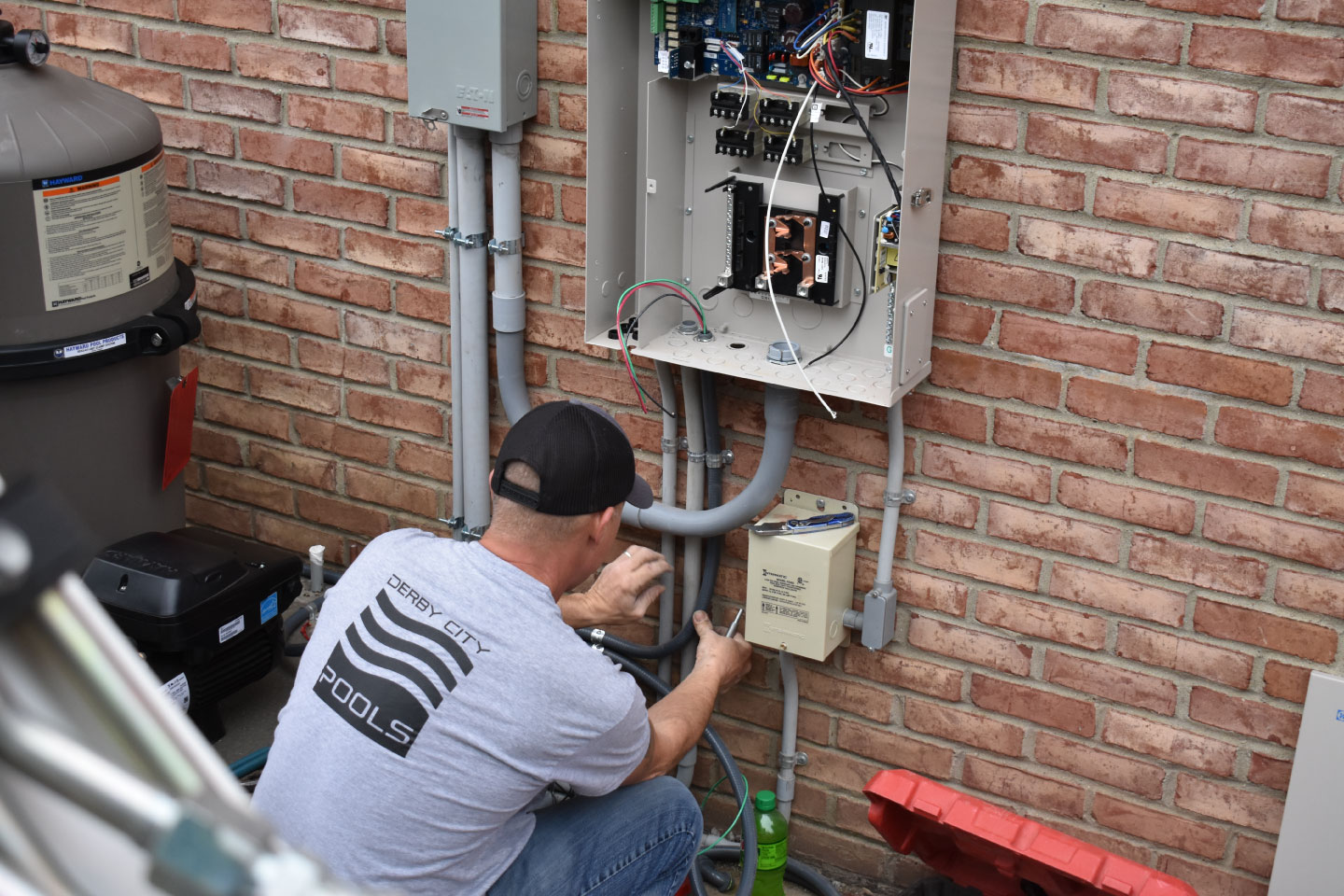 "Building The Best for Our Customers"!
Want to become a Derby City Pools Construction Crewman? Or do you already have what it takes to be a Derby City Pools Construction Manager! Do you want to work for the best swimming pool company in Louisville, KY?
We are hiring full-time Construction Crewmen, Foremen, and Managers, and most positions include benefits! Branded Company Vehicle, DCP Tablet, DCP Logoed work gear, best pool industry service hand tools, paid for continuous education and training from the industry's best professionals and trades associations, paid for certifications, simple retirement plans, PTO, and Paid vacation!
Step Three: Construction Crewman 3 – $19.00 to $21.00
Minimum Time in Grade: 1 year – Ongoing until meets requirements of next level
Next Level of Opportunity: Crew Leader
Results: NO Accidents – Performs Job Duties Consistently – Oversees 1-2 Crewman
Behaviors: Punctual – Prepared – Positive Attitude – Excellent Attendance – Performance Driven – Basic Leadership – Organized – Time Cards – Safety Talks – Trains and Certifies crewman
Certifications: PHTA and Hayward Certification/s – 1 or working toward first: CBP, Advance CBP, Expert CBP, Master CBP
Skills Trained and Certified In:
Heavy Equipment Operating and Service – Pool and Equipment Plumbing – Work Quality – Communications – Train the Trainer – Truck and Trailer Operation – Pool Installation – Pool base prep – Pool shell installation – Pool backfilling process – Flow Fill process – Basic Pool Plumbing – Plumbing pool shell and hang pipe – Plumb equipment pad – Plumbing and Running LEDs – Electrical bonding – Basic Hayward knowledge – Basic Pool Shell Knowledge – Pool Service Openings & Closings
Benefits
DCP logoed work gear – Hats, toboggan, hoodie, jacket, rain gear, long and short sleeve, gloves, PPE
DCP Branded Work Truck
DCP Branded Work Tablet
Best pool industry service hand tools – Milwaukee power tools, Klein tools, Channel Lock, Hammerhead.
Paid for certifications
Paid for continuous education and training from the industry's best professionals and trades associations!
PTO
Paid Holidays
Retirement
Gym membership
POLICY STATEMENT: Discrimination against all individuals, including disabled veterans and veterans of the Vietnam Era regardless of race, sex, color, religion, national origin, or physical or mental disability is prohibited. The Age of Discrimination in Employment Act of 1967 prohibits discrimination on the basis of age with respect to individuals who are at least 40, but less than 70 years of age. If you believe you have been discriminated against, you may notify the Equal Employment Opportunity Communications Commission, The Employment Standards Administration or other appropriate federal or state agencies.