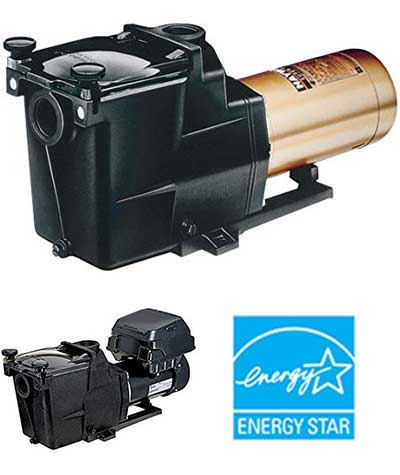 The smallest pump we install is the Hayward 1.5 Superpump, a continuous running pump and the most common in the marketplace. There are also variable speed pumps that will run on medium during the day, low at night, and high when you are using the vacuum to clean the pool. These pumps are energy efficient and will soon be mandatory on all in-ground pools in the area.
The pumps we use are engineered for dependability and performance. Recognized as the industry leader, our line of high performance and medium head pumps lead the way in energy efficiency. NSF® and UL® rated, our pumps are equipped with heavy-duty motors.
THE MOST EFFICIENT PUMPS – Hayward variable-speed pumps are the most energy efficient of any leading brand and already meet upcoming Department of Energy regulations.
SAVE BIG WITH VARIABLE-SPEED – Variable speed pumps pay for themselves in as little as two seasons with incredible energy savings.
Ready to Make Your Pool Dreams Come True?
Call (502) 548-4800 or click the button below to contact one of our fiberglass pool specialists now.