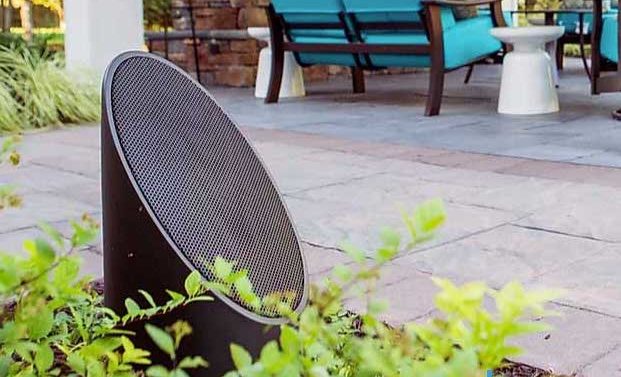 Take your music outside with our premium outdoor speaker systems. These speakers offer directional sound and are made for any kind of weather environments. We will install these speakers in your outdoor living space and you can control the sound right from your smart phone or incorporate the speakers with your existing home audio system.
3-Way and 2-Way Ellipse Bollards
Mini Ellipse Bollards
Bollard Subwoofers
Modulus Bullet Speakers
Bullet Speakers
Our speaker systems incorporate a simple plug and play cabling system for higher quality audio and performance, and are designed to blend in with your outdoor structures or landscapes. Speakers also offer directional sound, can be buried, and are designed to handle the toughest elements mother nature can throw at them. 
Compatible with Apple Air Play, Sonos, or streaming Bluetooth!
Ready to Make Your Pool Dreams Come True?
Call (502) 548-4800 or click the button below to contact one of our fiberglass pool specialists now.