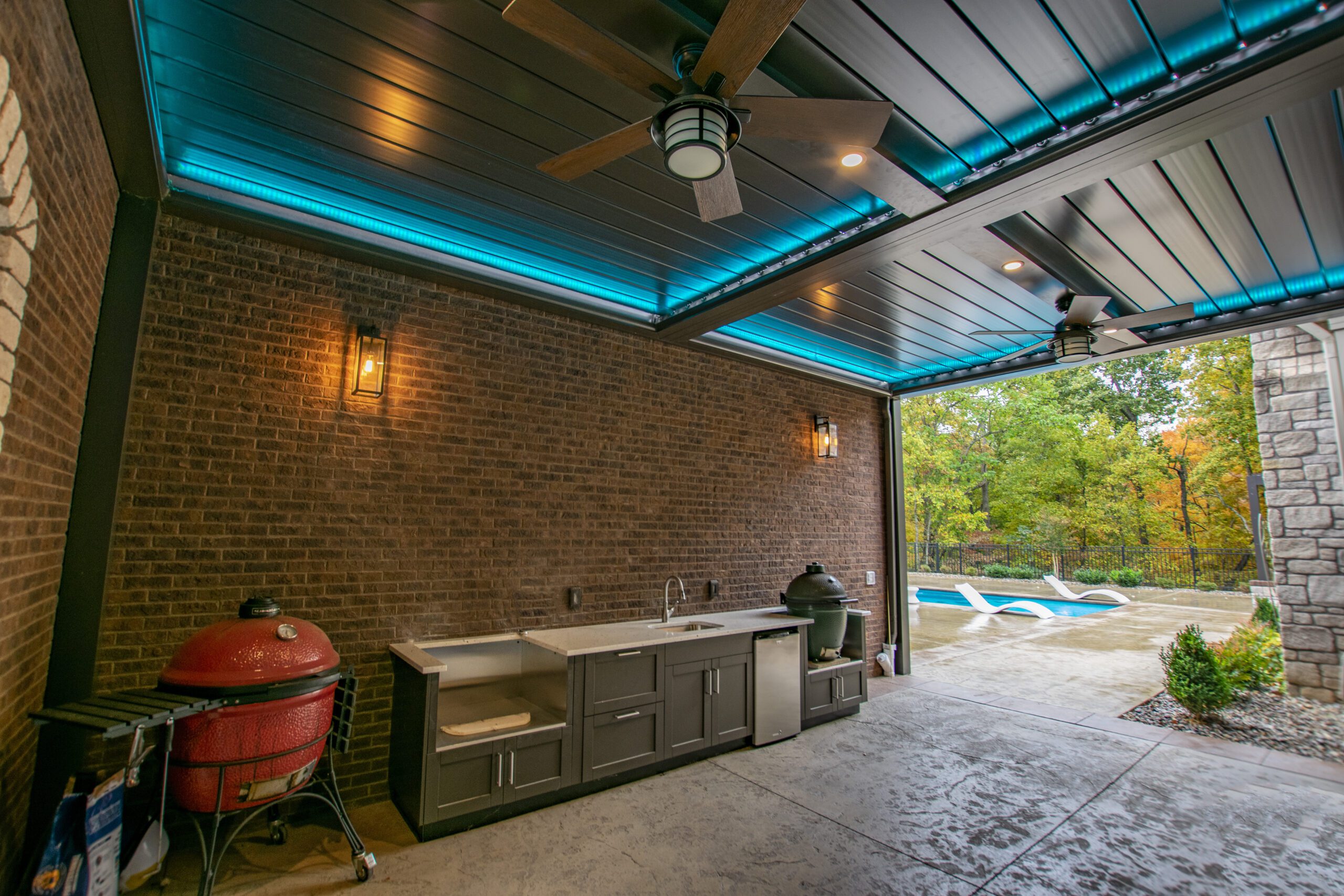 Louvered Shade Structures
Add Shade and Protection from the Elements
Luxurious pivoting and sliding shade structures can add style, flare, and additional usable space to your outdoor living area. Wherever you have the need for additional shade from the summer sun and heat or cover from the rain, our louvered structures are the perfect solution.
We can also deck it out with heaters, fans, lighting, screens, and windows for a complete space that will extend your outdoor living season.
Add to Any Existing Outdoor Space!
Patios
Restaurant patios
Rooftop patios
Bars
Many Other Options
Ready to Make Your Pool Dreams Come True?
Call (502) 548-4800 or click the button below to contact one of our fiberglass pool specialists now.