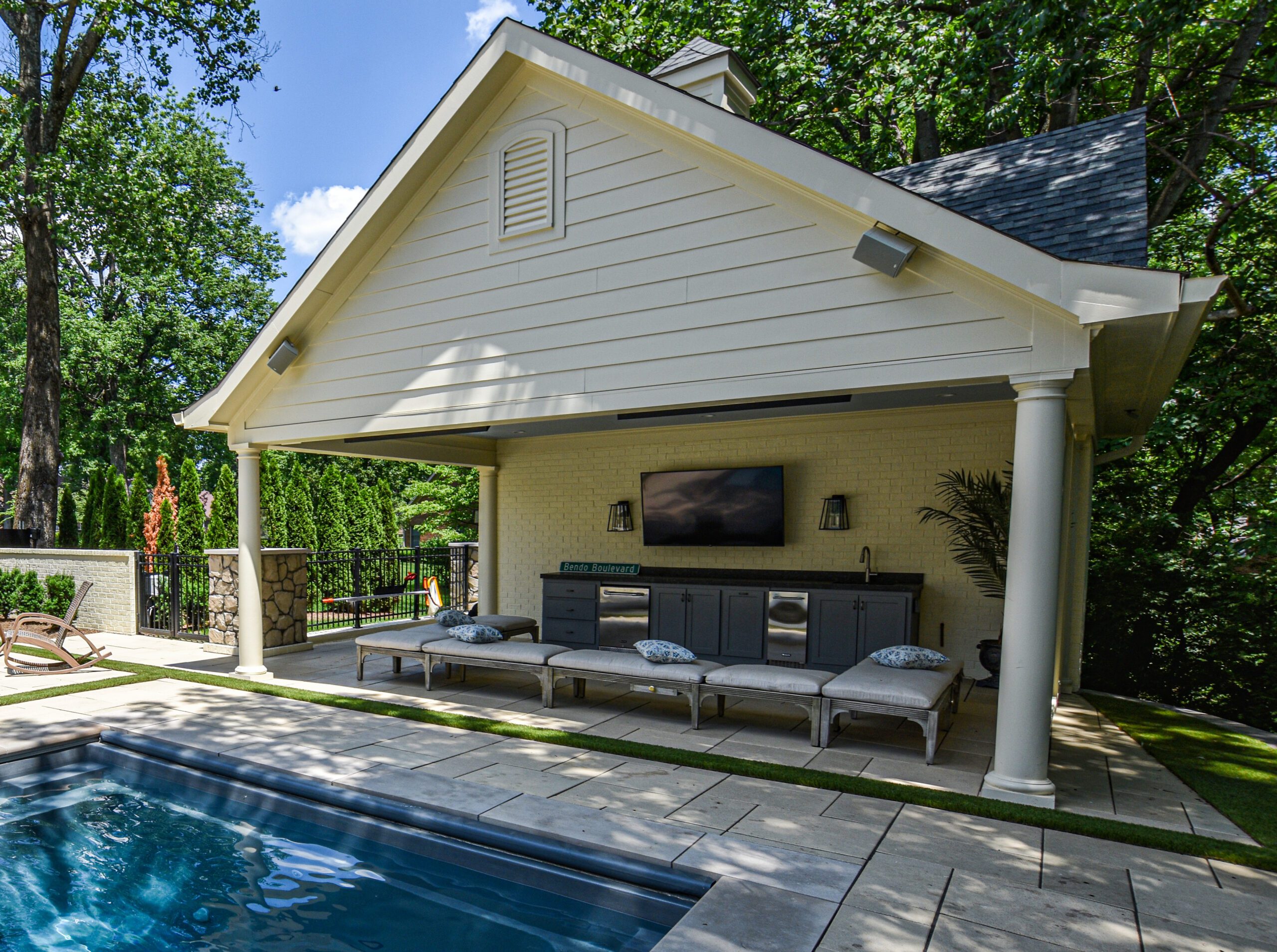 Transform Your Outdoor Living Space with a New Pool House!
You've got the pool, now add a custom, hand-crafted pool house to transform your backyard into the ultimate outdoor living oasis. A new pool house gives you the room and flexibility to enjoy the things you value even more!
Imagine your family splashing and enjoying themselves in the pool while you enjoy lounging in the shade or by the bar of your new pool house or pool bar or firing up the grill of your new outdoor kitchen. When you incorporate a bathroom, outdoor kitchen, and lounge area in your pool house designs, you'll never need to go back to your actual house again!
THE BENEFITS OF A POOL HOUSE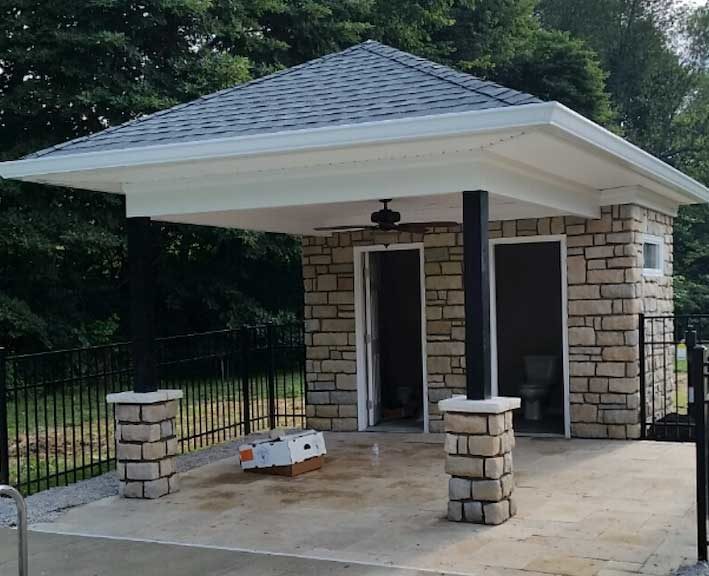 Get pool supplies & accessories out of the way.
Keep your home clean & floors dry by storing pool equipment where it should be: right next to your pool!
Invest in a convenient area for you & your guests.
A comfortable changing room & nearby bathroom can make all the difference.  Spend more time in the pool & less time preparing or waiting. Your guests will thank you.
For entertainment, nothing compares.
A pool house is the best place to entertain or spend time with family. Wine & dine your guests.  Enjoy more togetherness with your family. Be the talk of the neighborhood with your amazing outdoor living space.
Work with the experts to get exactly what you want. We'll walk you step by step through the planning and design of your new pool house to ensure you end up with the building of your dreams!
Ready to Make Your Pool Dreams Come True?
Call (502) 548-4800 or click the button below to contact one of our fiberglass pool specialists now.