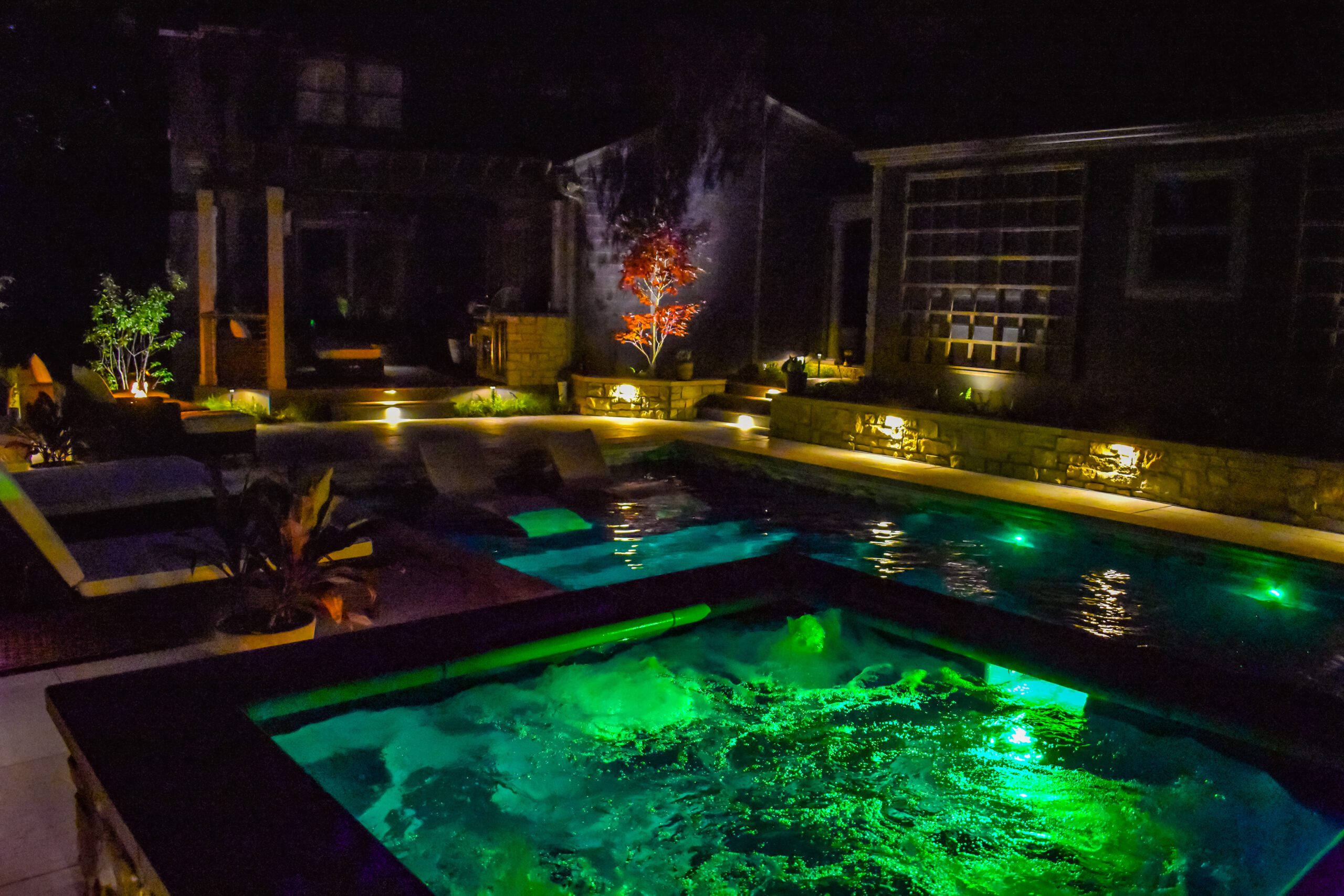 Landscape Lighting & Installation
Illuminate Your Space for Beauty, Safety, and Security
The popularity of outdoor living has brought a new focus to outdoor lighting. Creating areas outside your home to enjoy by yourself or with loved ones adds to the livable square footage of your property. Deciding to add landscape lighting to your home is an investment in pleasure, safety and curb appeal.
Bullet Lights
Path Lights
Wash lights
Lip Lights
Well Lights
Step Lights
Tree Lights
Many More
Practically speaking, the amount of time you can spend enjoying your outdoor space is often limited to daylight hours. Adding lighting opens up the possibilities. We know from experience that a thoughtfully designed lighting installation will transform your outdoor space into a gathering place where you will make memories that will last a lifetime. 
Ready to Make Your Pool Dreams Come True?
Call (502) 548-4800 or click the button below to contact one of our fiberglass pool specialists now.