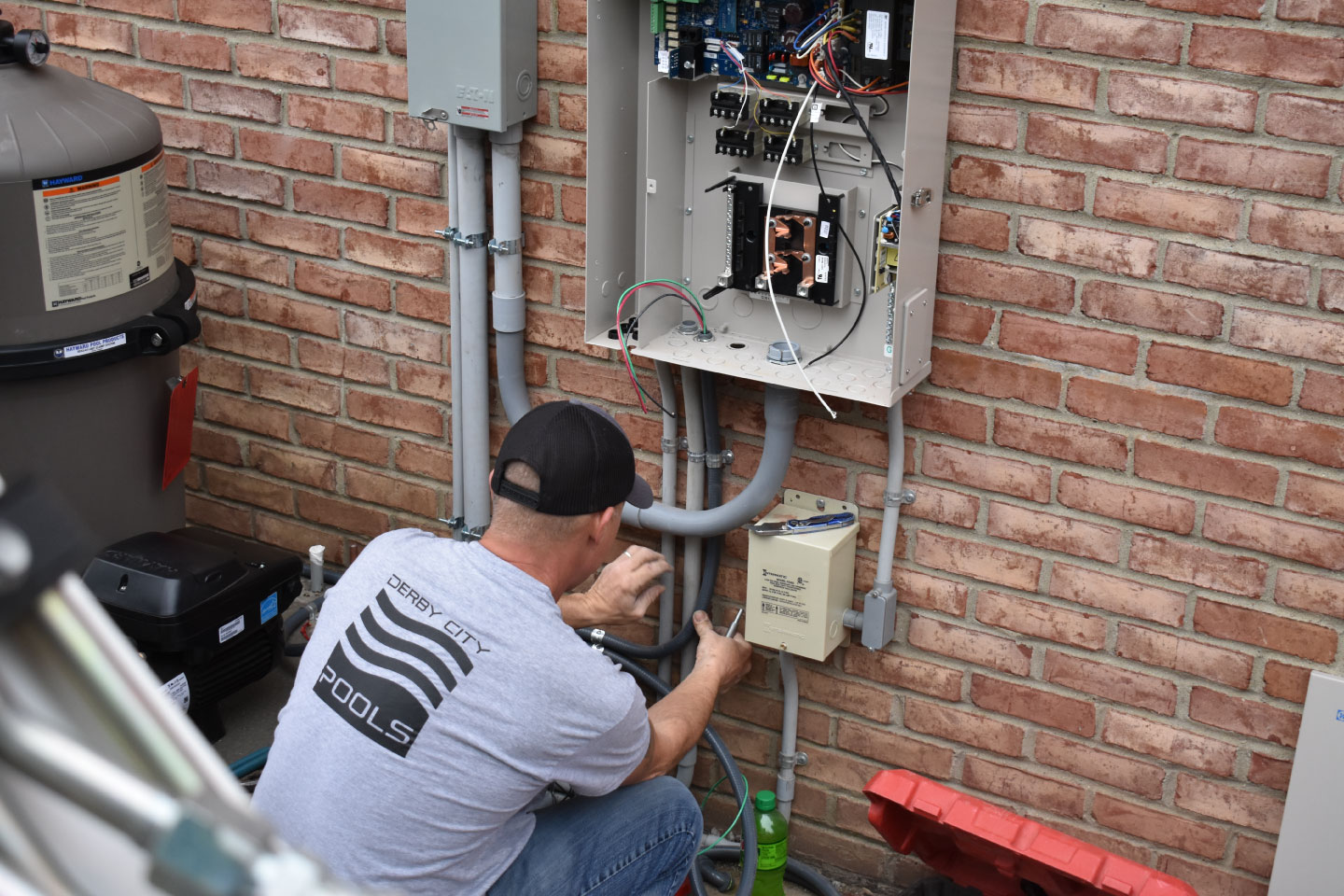 "Building The Best for Our Customers"!
Want to become a Derby City Pools Swimming Pool Service Technician? Or do you already have what it takes to be a Derby City Pools Service Tech! Do you want to work for the best swimming pool company in Louisville, KY?
We are hiring full-time Swimming Pool Service Technicians starting at $14 – $22 hr. with benefits! Banded Company Vehicle, DCP Tablet, DCP Logoed work gear, best pool industry service hand tools, paid for continuous education and training from the industry's best professionals and trades associations, paid for certifications, simple retirement plans, PTO, and Paid vacation!
Entry Level Service Tech Helper "Becoming a Service Tech" – $14.00 – $16.00 hr.
Valid KY drivers Lic
Good work ethic and willingness to learn – Ask questions, stays engaged, is on time, reliable, works well with others, etc.
Problem solver – Analysis and come up with the best sound solution/s to problems and/or not afraid to ask for help. Know where to look or who to ask.
Basic knowledge of hand tools – Understanding and use of power tools and hand tools
Duties
Opening and Closing Pools
Cleaning service – net, brush, vacuum, etc.
Water quality and safety – testing, adjusting, and monitoring water quality
Installing safety covers – seasonal installation, service, and repairs
Equipment installation, upgrades, service, and repair – pumps, filters, heater, salt cells, lights, etc.
Warranty service, installation, and repair – pumps, filters, heater, salt cells, lights, pool, etc.
Benefits
DCP logoed work gear – Hats, toboggan, hoodie, jacket, rain gear, long and short sleeve, gloves
Best pool industry service hand tools – Milwaukee power tools, Klein tools, Channel Lock, Hammerhead,
Time and a half after 40 hrs.
Paid for continuous education and training from the industries best professionals and trades associations
Paid for certifications
POLICY STATEMENT: Discrimination against all individuals, including disabled veterans and veterans of the Vietnam Era regardless of race, sex, color, religion, national origin, or physical or mental disability is prohibited. The Age of Discrimination in Employment Act of 1967 prohibits discrimination on the basis of age with respect to individuals who are at least 40, but less than 70 years of age. If you believe you have been discriminated against, you may notify the Equal Employment Opportunity Communications Commission, The Employment Standards Administration or other appropriate federal or state agencies.